Click any of the links below for direct navigation to each page
Jeff's Cool Jeep Wrangler Unlimited (sold!!!)
New Arrival!!! 2008 Ford F450 King Ranch 4X4
Sea Ray 390 Express Factory Model
Kawasaki Ultra 250X Jet Ski now replaced by Ultra 300X!!!
Crazy Things I Have Seen While Driving

1985 Chevrolet M1009, 4x4, 6.2 liter Diesel
Nothing special about this, except:
| | |
| --- | --- |
| | It's genuine military! |
| | It's genuine U.S. military! |
| | It's American! |
| | It's factory |
| | 24 volt military! |
| | 6.2 liter GM V8 diesel power! |
| | Turbo-hydromatic 400 transmission! |
| | Factory locker in rear differential! |
| | It is a radio vehicle, with all original radio mounts, wiring, and antennas in place. Even the first aid kit, rifle mounts, and fire extinguisher are on board. |
| | Came out of Ft. Leonard Wood, near Rolla, Missouri |
| | 52K original miles!!! On a 1985. Not bad. |
| | Vehicle was entirely gone through before disposition by Uncle Sam. |
| | New Goodyear Wrangler radials, new radiator, new alternators (there are two), new wiper motor. All installed by Uncle Sam. Your tax dollars at work! Thank you. |
| | Original spare tire! Original Jack! Original operator's manual! Maintenance records! |
| | No radio, No air conditioning (yikes!), No carpet, just your basic military vehicle. |
| | Of course, military black out lights, volt meter on dash, and slave cable receptacle on grill. Working rotating yellow convoy light. |
| | Lifting rings and pintle hitch, too! |
| | Original "HQ" vehicle (HeadQuarters) |
| | Original bumper markings. Traced back to a Corps of Engineer training unit. |
| | Hard to believe, but the M1009's average about 22 MPG and will easily run 70+ MPH down the highway. 'Not bad at all! |
I have the M1009 licensed and State inspected as a regular vehicle, so that I may drive it with no restrictions. The M1009 will act as my cool (no A/C), bad weather, 4X4, sacrificial vehicle. It really does turn a lot of heads, although some simply think it is a bubba camo'd hunting truck.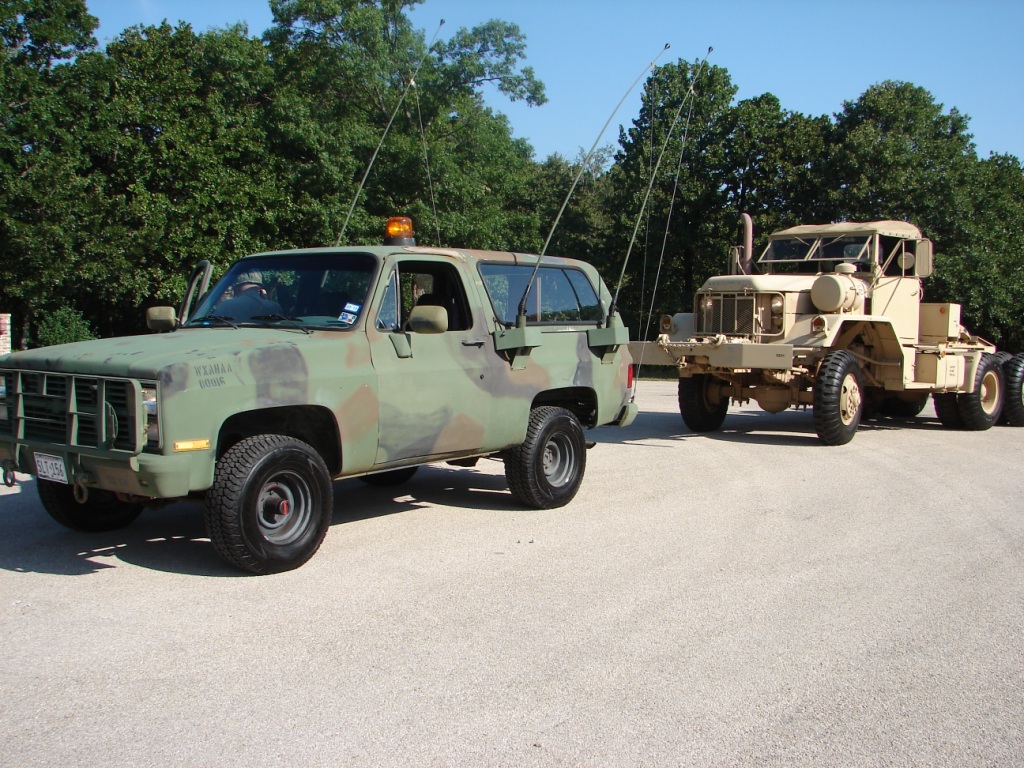 Note the three original military antennas. Without the tie downs, they are way over height. I don't drive it much with all sections on the antenna, at the risk of hitting trees, power lines and birds. With just the lower half installed, it still looks cool and no worries about the height.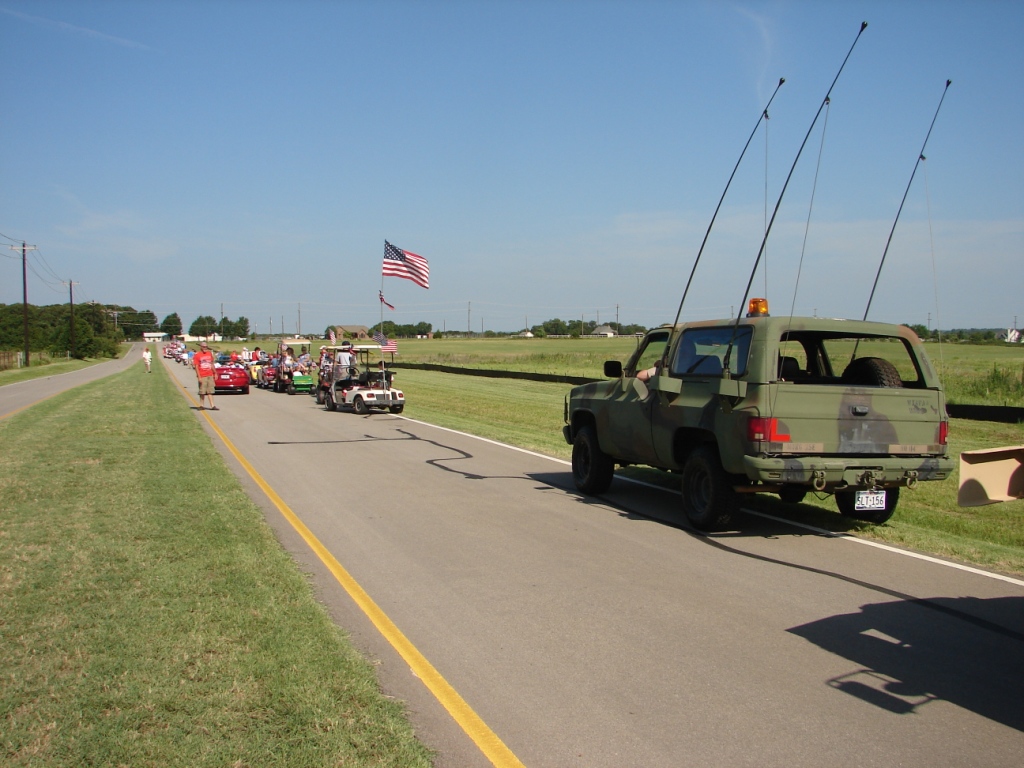 My neighbor Dan, the designated M1009 driver for all parades. Officially qualified and ready for HQ duty. He looks official! This was July 4, 2009 and it was a HOT day that day! Did I mention no A/C in my military vehicles? *** Note: My other neighbors Mark and Kara are now officially M1009 qualified drivers *** Their qualification required a large sum of Federal stimulus money, but after the grant $$ arrived, they were good to go!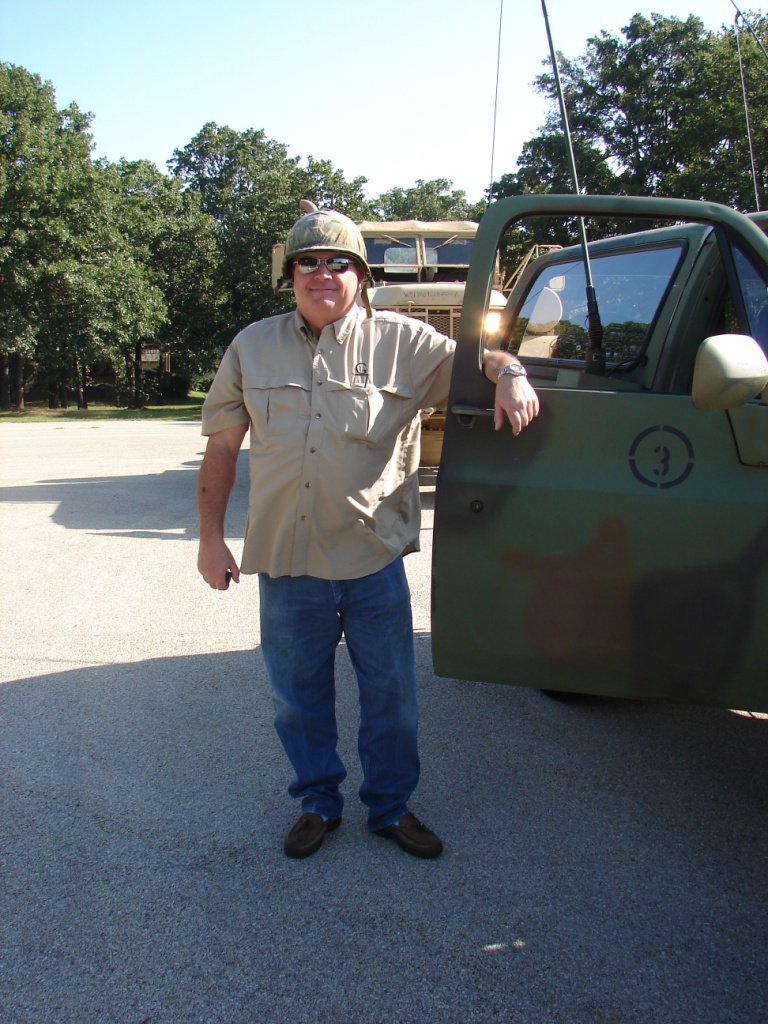 Here is my favorite co-pilot. She has even driven the M1009 once! Becky is such a great sport to ride around in anything I own.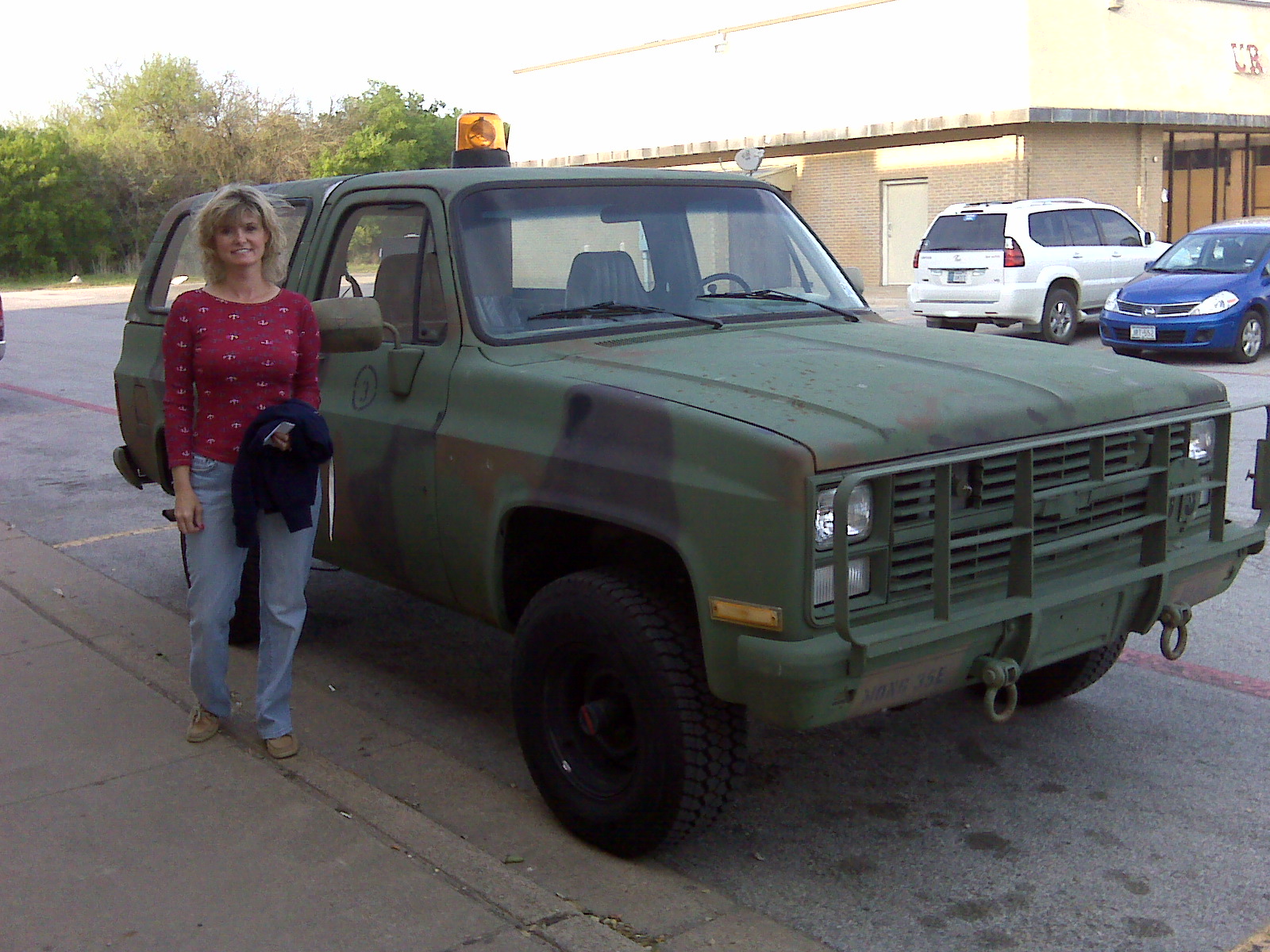 The M1009's and M1008's (GM pick-ups) came right down the same GM assembly line with the other GM C/K type vehicles. Below are a couple of low resolution pictures of the line.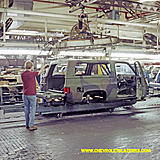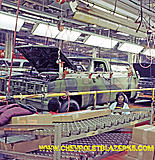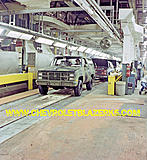 That's all for the M1009.
This Web Page Last Updated by The CUCV's are Cool WebMaster 04/22/10