Jeff's Jeep
*** Jeff's Jeep is sold. I very nice girl from Arkansas bought it and it went to a Jeep loving home. She drove to Dallas (an 8 hour drive) and trailered it back to Arkansas. I was pleased to see it go to a great home, but maybe I should have kept it... ***
On trailer, headed to Arkansas....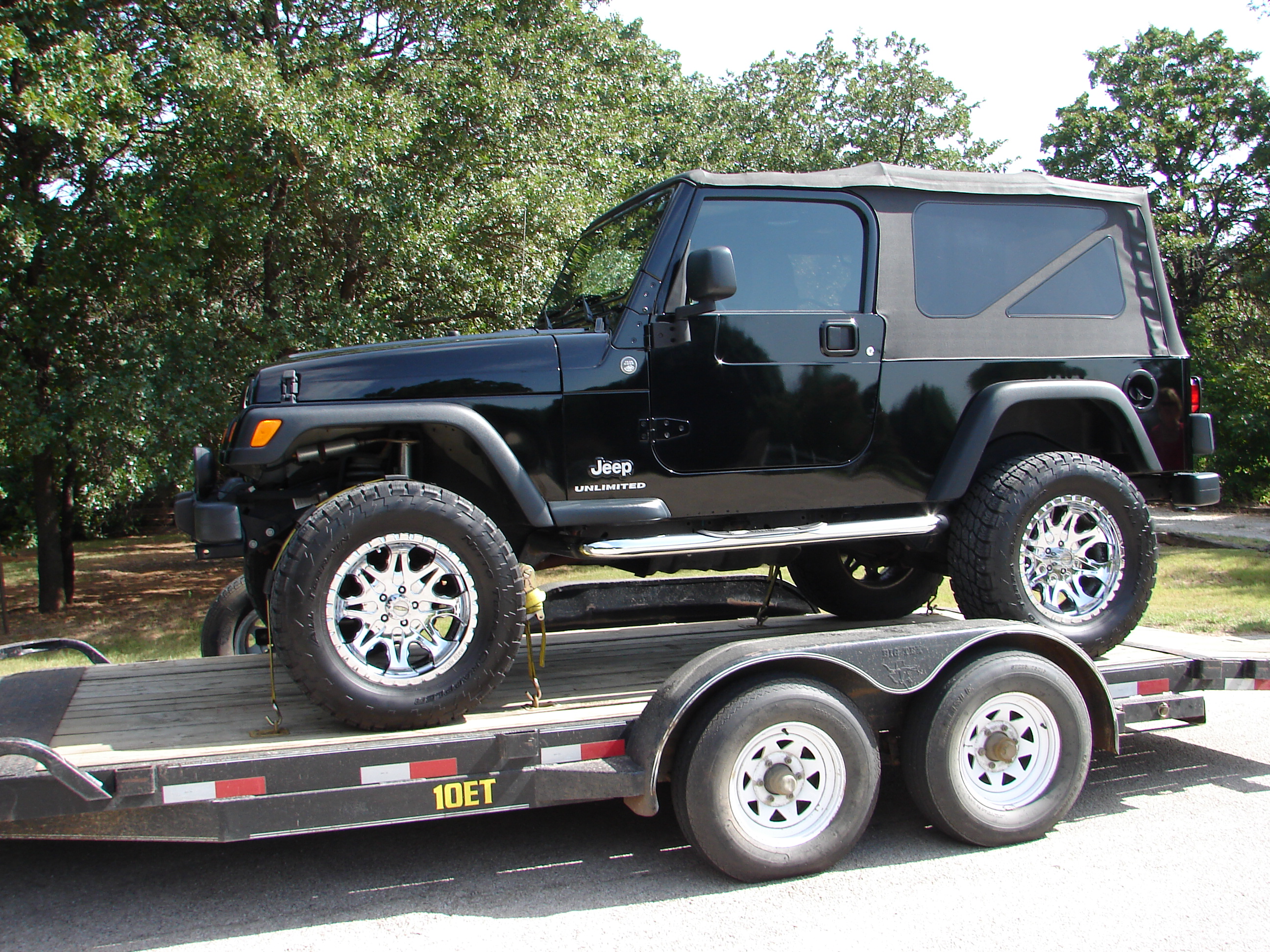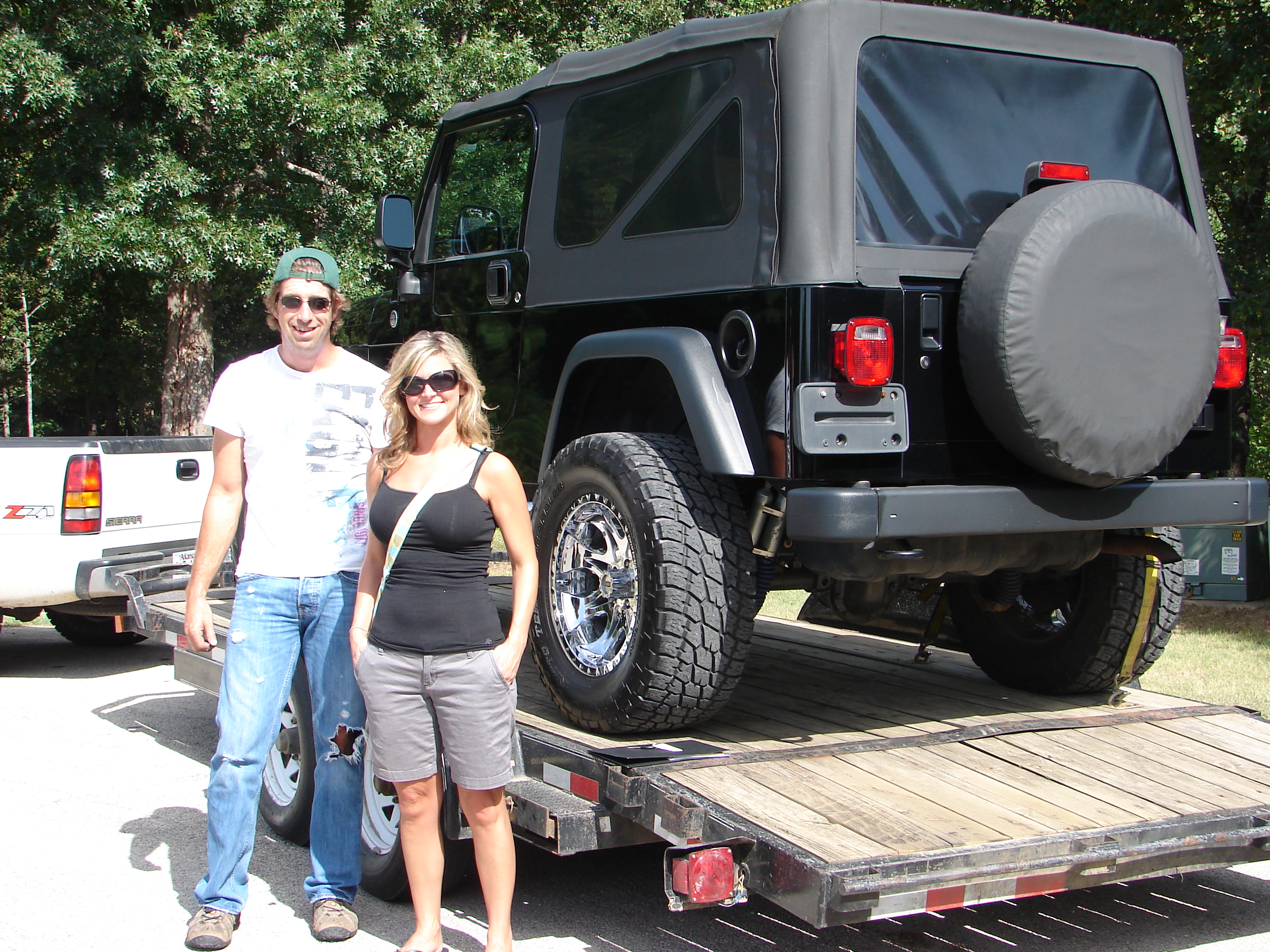 Here is the original write-up on Jeff's (now former) Jeep....
Below are pictures of the Jeep Jeff is now driving. I like unique vehicles, and Jeff's Jeep is very cool. In fact, it ROCKS! And, all 18+ year old girls, Jeff rocks, too!
It's a 2005 Wrangler Unlimited which has the longer wheelbase and extra room behind the rear seat.
In addition, it has a Pro Comp 4" lift kit, Pro Comp dual chamber brushed aluminum shocks, 325 x 60 x R18 Nitto Terra Grappler tires and sharp 18" Moto Metal rims. We installed Westin Platinum Series Nerf bars, which are the chrome plated, high quality, stainless steels bars. 'a must have to get the chickies in and out of the Jeep with the lift kit and 18" tires on those college dates.
The Jeep only had 1,700 miles on it in mid-2007 and was absolutely like new. 'Never driven in the rain. Factory equipment includes Trac-Lok rear differential, 3.73 gears, A/C, factory 4 disc CD player with sound bar, cruise control, tilt steering wheel, straight 6 cylinder 4.0 liter, 4 speed automatic overdrive transmission, and the usual Jeep goodies...of course, 4x4.
I was able to score the factory build sheet, so I know exactly how it is equipped, the date built, dealer delivered to (right here in Lewisville, Texas), etc. Through super secret, stealthy efforts on my part, I had a nice conversation with the original owner who was happy his (former) Jeep went to a good home. He told me all about the Jeep and how much bling he spent on the custom work. bling bling bling. Major bling!
Although Jeff had been away at college, I involved him in the decision making process. He trusted me this would make a good vehicle for him...and when he arrived Dallas, he wanted the Jeep over my Crown Vic Police Interceptor - imagine that? Darn.
Enough rambling...enjoy the pictures.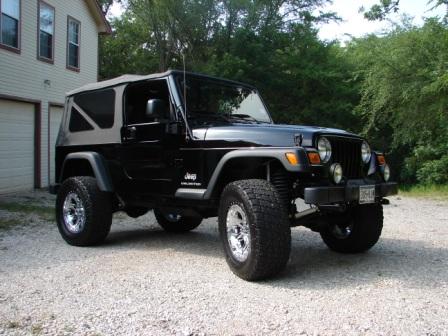 Jeff pulling out of the garage for the first time. Before Nerf Bar installation.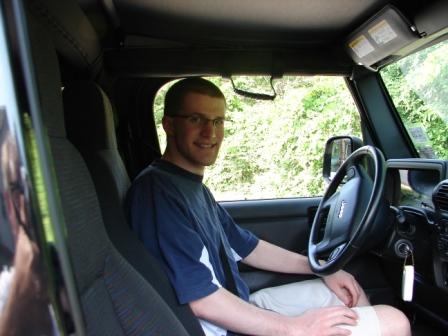 Hopefully, a happy camper.
Awesome!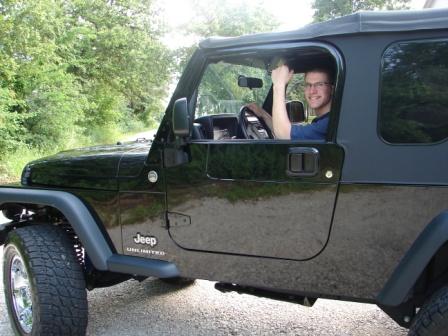 Yes, a large step-up, pre-nerf bars.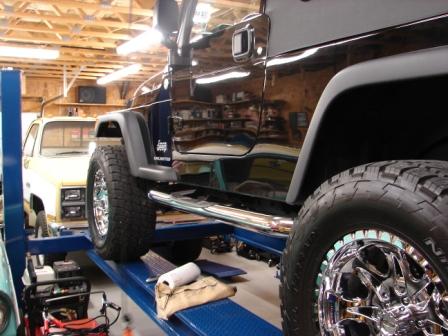 Ah, there we go, Westin nerf bars.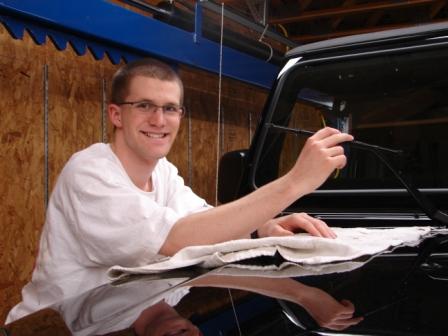 ...and, new wiper blades, too. Livin' large!
Check-out the shine on the hood! Wow!
.Stylin'....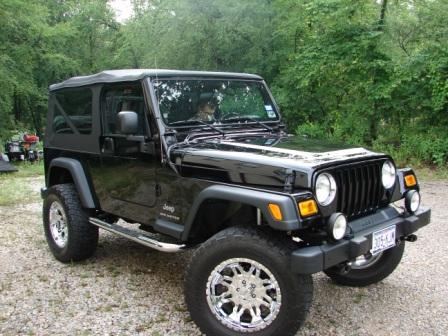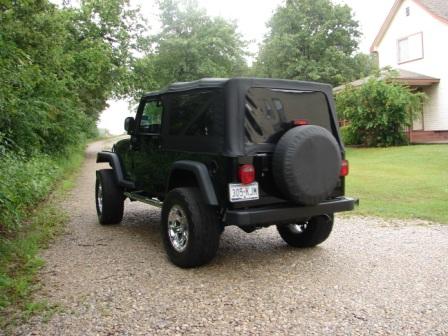 Departing on his 1,800 mile trip back to college.
Dad says.....Waaaa! Come back Jeff... it's not too late!
..and, Jeff and the Jeep made the trip to Boston, MA no problem-O. Only one leaking Pro-Comp shock and we got that fixed under the Pro-Comp, no questions asked warranty. Thanks Pro-Comp!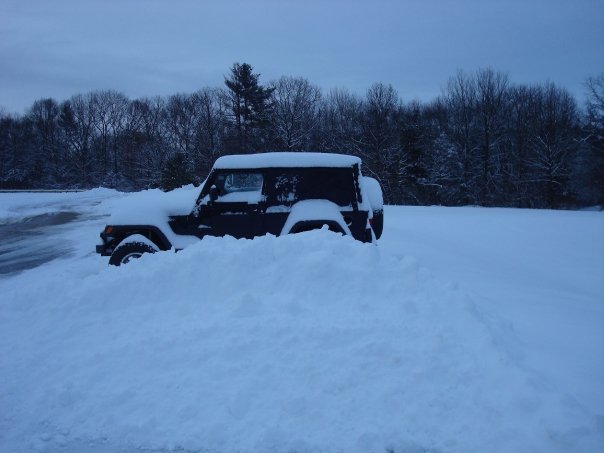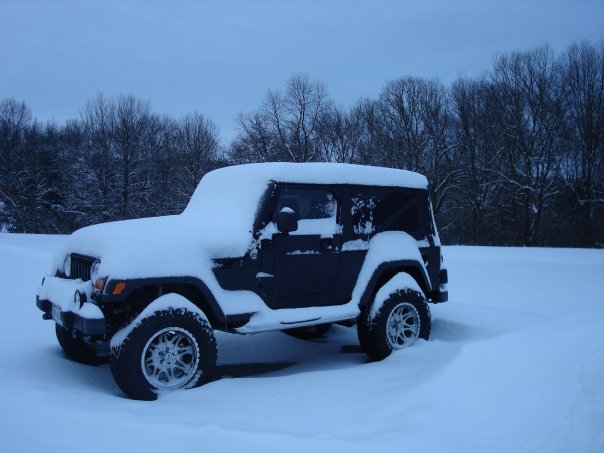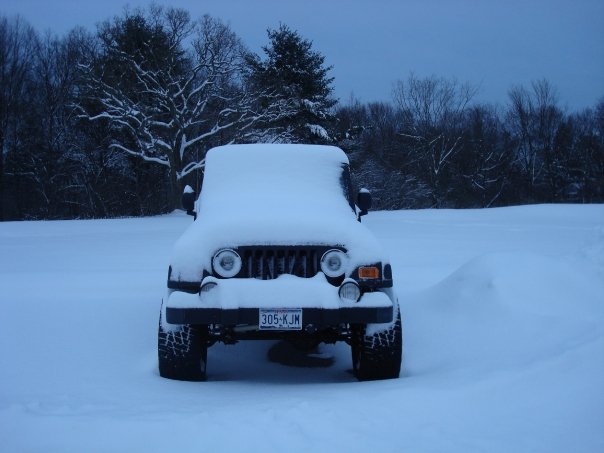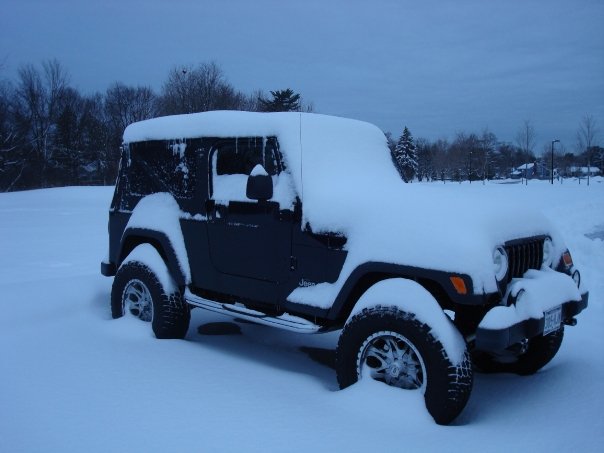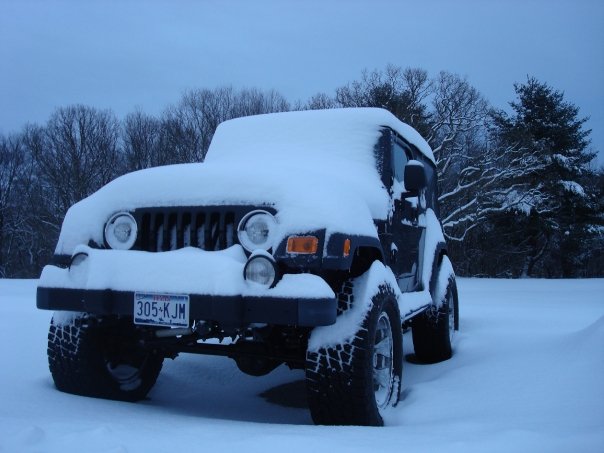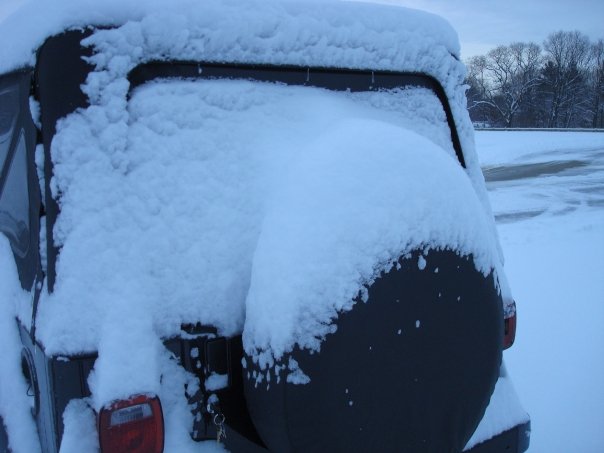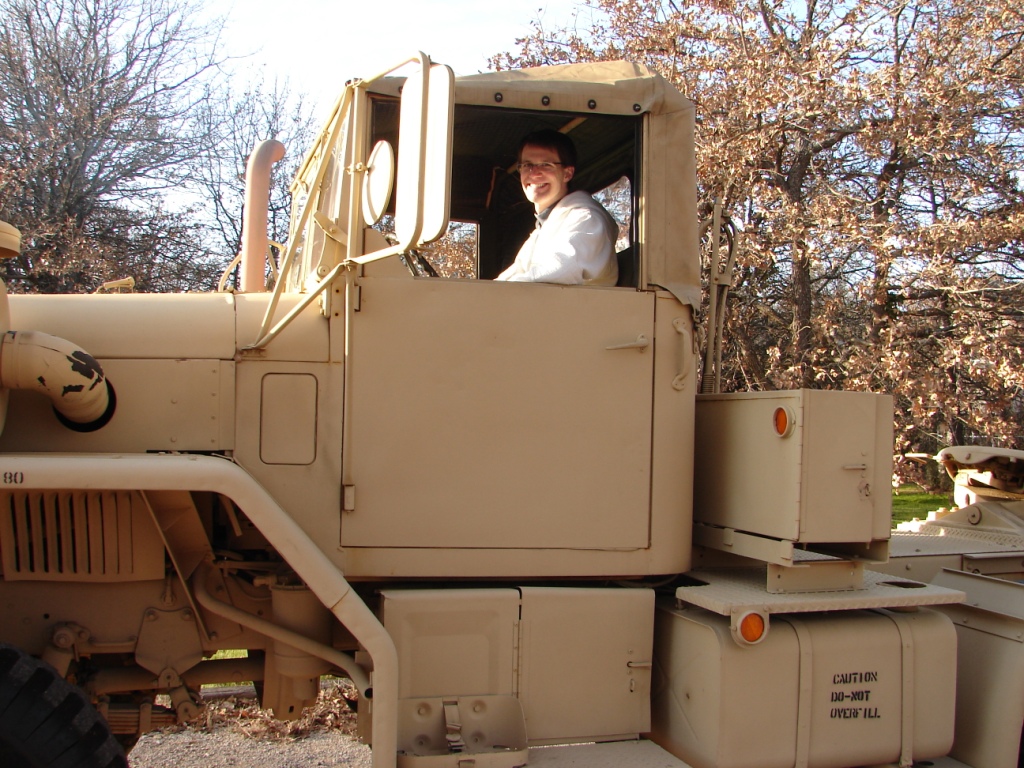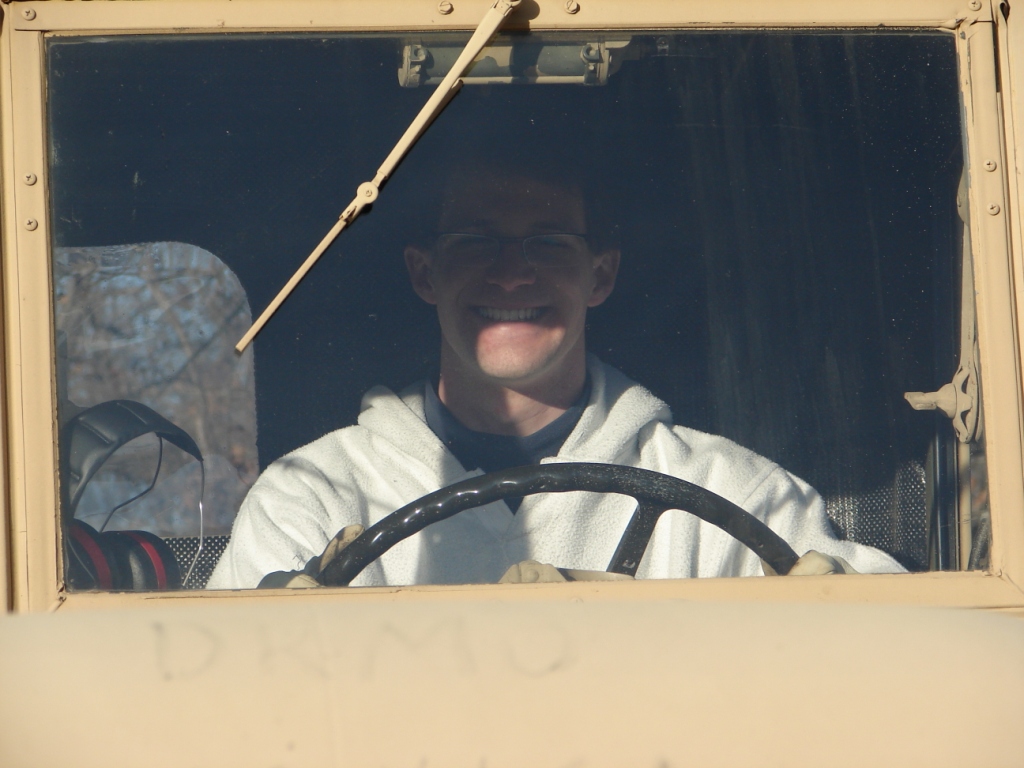 This Web Page Last Updated by The Father of the Coolest Kid WebMaster 12/24/11