Click any of the links below for direct navigation to each page
Jeff's Cool Jeep Wrangler Unlimited (sold!!!)
New Arrival!!! 2008 Ford F450 King Ranch 4X4
Sea Ray 390 Express Factory Model
Kawasaki Ultra 250X Jet Ski now replaced by Ultra 300X!!!
Crazy Things I Have Seen While Driving


| | |
| --- | --- |
| | Becky - |

| | |
| --- | --- |
| | Jeff, Amy, Erin, and Brooke - We are so fortunate to have the best kids in the world! My son is smarter than I will ever be and is in his SENIOR year of college. My daughter is in eight grade, exceptionally well behaved and should be entering college any day now. Becky's daughters are growing up so fast. Erin is now married and has begun her career and Brooke, a senior in high school is into softball and pulling straight A's in school. Brooke also races four wheelers with her Dad and has collected a pile of trophies. Don't wipe out Brooke! Brooke now has her driver's license and her own Ford Explorer. Watch out Dallas!!! |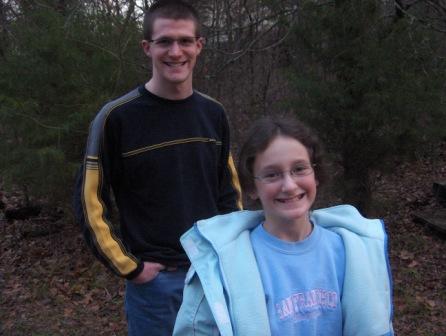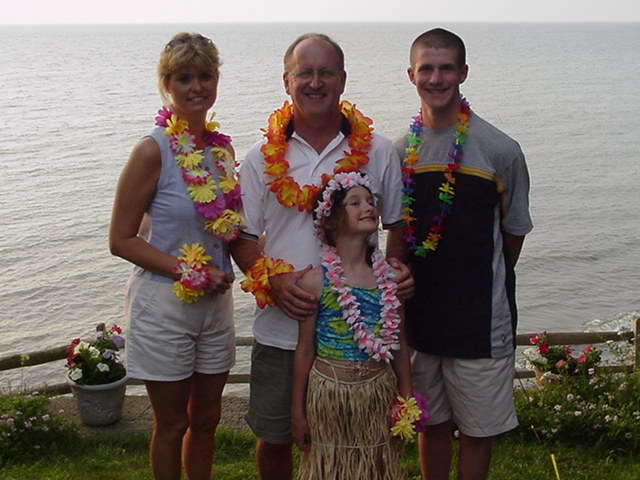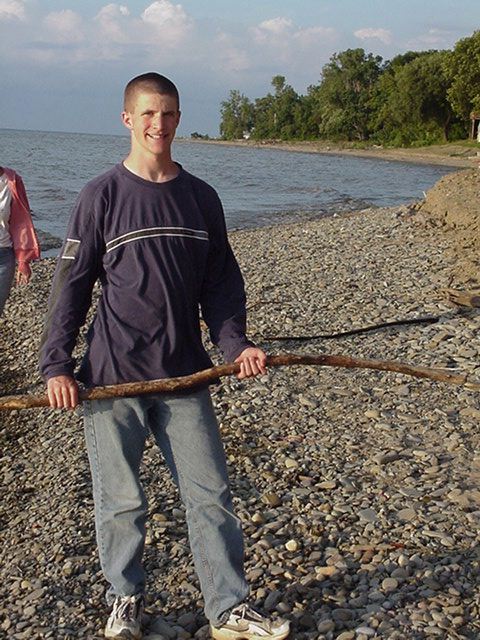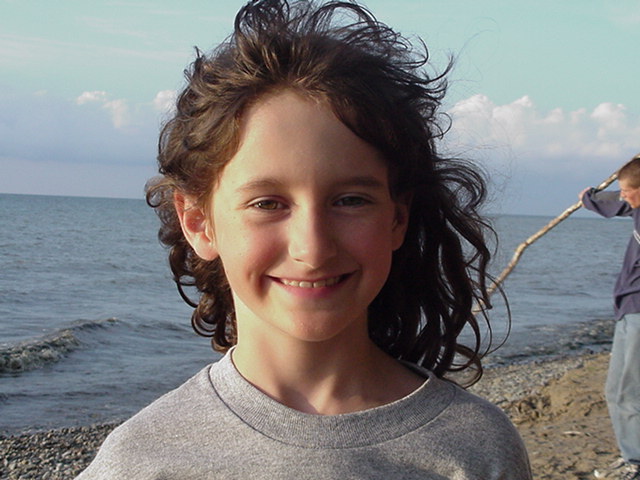 Note: Jeff in background of right most picture poking something with a stick. Kids will be kids!
Becky's daughters Erin and Brooke.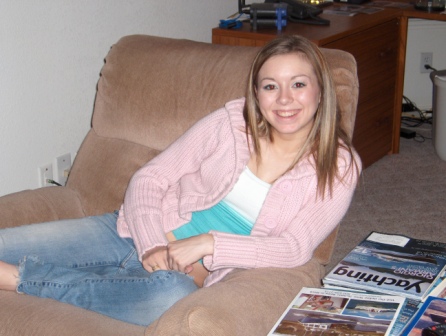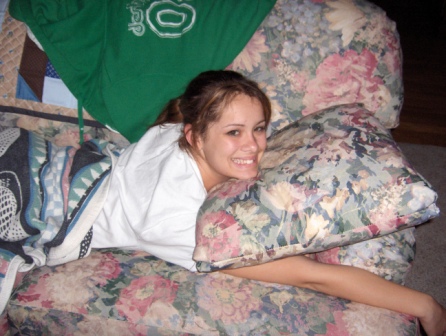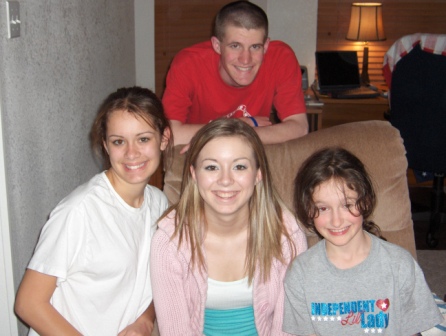 ...fast forward 5 years, 8 months, 12 days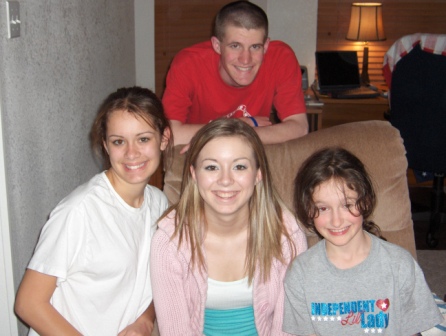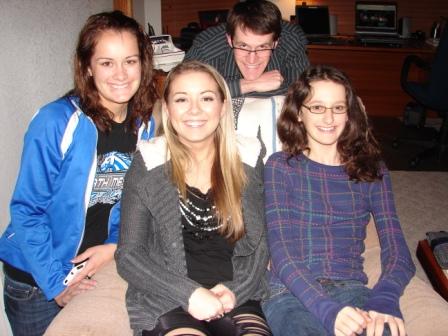 Erin and Becky The entire gang minus Erin and Brooke.
Boating (and anything on the water) - My number #1 hobby. Okay, this is truly an addiction...I admit it. Always has been; always will be.

| | |
| --- | --- |
| | 1988 390 Express Sea Ray - a.k.a. The Mothership |

Kawasaki STX 1100 Jet Ski - bad to the bone!

| | |
| --- | --- |
| | Now for the first time anywhere is the début of the Jet Ski Movie! You won't want to miss this one! (Be patient, as depending on the speed of your internet connection, this will take time to load. It's a 9 meg movie). As a note, this was taken on a beautiful April day on the now former STX 1100 Jet Ski. It was fun, but as you may notice, my position is wild when you orient yourself as I, the photographer, did. Anything for fun! |

Check it out - Now this one is really bad to the bone!

We are talking scary FAST! Update: 70 MPH on the dream-o-meter and 7,590 RPM's on the crack-ometer!!!!

The web page for this bad boy is here. But if you want a quick look, just click on the below previews...

Know what the "250" means? It's not cc's... It's not cubic inches.. Guess.

Okay, so you don't believe me, click here . (Note: The 250X info is gone from Kawasaki's web site, so this link is to the current 260X. You'll get the point). Hmmm...maybe one of these in the near future....

(yes it is really his). Click on Jeff's Jeep for the coolest Jeep out there!

| | |
| --- | --- |
| | A father's obligation is to set his only son up right in a cool vehicle. Law #101 of fatherhood. |

| | |
| --- | --- |
| | Antique outboard engines - thanks to my father, I now have a quantity of 66 antique outboards. You never know when you need to re-power quickly! Wait until you see these pictures. It's impossible to get all outboards into one picture. YIKES! Possibly somewhat overboard, shall we say. |
Unique vehicles - okay I have a few.

1964 Amphicar - The most smiles per mile of any vehicle I have owned. Check out the navigator - darn, she is cute! And if you look close, this picture shows a WW II DUKW in the background. It easily out runs the Amphicar. The DUKW and the Amphicar are quite the pair on the lake.

| | |
| --- | --- |
| | My Amphicar home page is complete. Click on the link in the previous sentence. |
| | A few quick photos may be seen below by clicking on the links... |
| | Proper attire for a land parade in an Amphicar. 'Always great for a laugh. |
| | I always liked this picture of the Amphi. Note the boat name in the background. |
| | Another swim through our marina. Becky should be a fashion model! |
| | Pop quiz: Which is larger? World War II DUKW (duck) or 1964 Amphicar? Click here for answer. |
| | You just can not beat a pair of amphibious toys. |
| | I like this picture. Getting ready to torpedo the WW II DUKW. In my sights now! |
| | We are always are quite a site when we invade Sneaky Pete's from the water. This day was cloudy and cool, so hardly anyone at Sneaky Pete's yet. If it is too crowded, we just can not drive from the water to the land, as we are mobbed! |
| | ...and the Amphicar at Sneaky's. The Sneaky's staff had to pose. |

Army Trucks and cool military surplus equipment

M818 - 5 ton, all wheel drive, semi-tractor. Just in case I need to pull a trailer through anything!

M543A2 - 5 ton, all wheel drive, recovery wrecker. Very handy for yard work.

M35A2C w/w - "deuce and a half" "C" = drop sides. "w/w" = with winch. (Sold - gone to Houston)

M1009 - K5 Blazer, diesel, 4x4. The military Family Truckster

M105A2 - one and one half ton military trailer

MEP 018A - 10Kw military generator - used to power my home during power outages

MEP 017A - 5 Kw military generator - you always need a spare!

Motorcycles

Antique

Modern

| | |
| --- | --- |
| | 2002 Kawasaki KLR 650cc. Single cylinder, 650cc. The motorcycle of the U.S. Marines! |
Daily driver vehicles (which I maintain in pristine condition, myself... thank you)

| | |
| --- | --- |
| | Official patrol vehicle of the fleet 2001 P71 Police Interceptor - slowing traffic wherever I drive! |
| | |
| | |
| | You just have to love this picture modeled by Miss Amy . Yes, this was purchased legally by Becky and she gave it to me as a Christmas present! I always liked it when it was hanging at one of the local Police Departments. I'd drive by each weekend and tell her, I wish I had that sign. Authentic - you bet! |
| | 2000 Ford Excursion, 4x4, Powerstroke Diesel - the workhorse of the fleet. Only 18K miles and in the rain once (by accident). |
| | |
| --- | --- |
| | My home and property (this is really a joke, okay, but I think it is funny) |
| | |
| --- | --- |
| | Nature - Various pictures around my place. Look, there are some cool ones here. |
| | Guns - Lots of them. In every room, drawer, dish, and appliance. You never know! |
| | Big, mean dog to keep visitors away and protect the guns. |
Web Site Last Updated by This Page Is So Disorganized WebMaster 03/07/10